Pizza News,
October Addition 2005,
(Volume VI No. 10 A) (ISSN: 1533-3795)
"Pizza on Earth, Good Will to All!"
"Pizza News" is now being delivered to all 50 states (U.S.) including D.C., and the following countries: Canada (including Alberta, British Columbia, Manitoba, New Brunswick, Nova Scotia, Ontario, Prince Edward Island, Quebec and Saskatchewan), Afghanistan, Albania, Angola, Antigua and Barbuda, Argentina, Armenia, Australia, Austria, Azerbaijan, Barbados, Bhutan, Bolivia, Bosnia and Herzegovina, Botswana, Brazil, Cambodia, Cameroon, Chile, China, Christmas Island, Columbia, Cook Islands, Croatia (local name: Hrvatska), Cuba, Cyprus, Czech Republic, Denmark, Dominican Republic, East Timor, Egypt, Eritrea, Fiji, France, Germany, Guatemala, Guam, Hungary, Hong Kong, Iceland, India, Indonesia, Iran, Iraq, Ireland, Israel, Italy, Jamaica, Japan,, Kuwait, Latvia, Libyan Arab Jamahiriya, Macedonia, Malaysia, Malta, Mauritius, Mexico, Myanmar, Namibia, Netherlands, New Zealand, Nicaragua, Nigeria, Norway, Pakistan, Palau, Philippines, Poland, Portugal, Puerto Rico, Romania, Russian Federation, Saint Kitts and Nevis, Saudi Arabia, Seychelles, Singapore, Slovakia (Slovak Republic), Slovenia, South Africa, Sudan, Sweden, Taiwan, Thailand, Trinidad, Tobago, Turkey, Ukraine, United Arab Emirates, United Kingdom, Vanuatu, Venezuela, Viet Nam, Virgin Islands (British), Yugoslavia, Zimbabwe, U.S. Minor Outlying Islands, and over 600 subscribers who could be anywhere in the Pizza Therapy Universe!
"Pizza News" is now being delivered to over 4,600-pizza lovers, worldwide!
pizzatherapy.com is proud to be sponsored by Fleischmann's Yeast.
When we make pizza, we only use Fleischmann's Yeast.
Visit their great web site through the banner on our site, and tell
them pizzatherapy.com sent you!

Visit our other site:
grandepublishing.com
e-books, information and Internet resources!
grandepublishing.com
Find this issue on-line at this link:
http://www.pizzatherapy.com/octaddition.htm
Contents
1. The Pizza Book Controversy
2. The Pizza Poem
3. Pizza: Our French Connection
4. Mushrooms: The Tradition Continues

1. The Pizza Book Controversy
One person wrote and called me a genius. Another, sent an email thanking me again and again. I was kind of surprised. I thought they were writing about
The Pizza Book from pizzatherapy.com
http://www.pizzatherapy.com/Pbookorder.htm
They weren't.
They both purchased copies of The Pizza Book and they were very satisfied. They liked the ease of use, the writing style, the pizza dough and the pizza recipes. But that is not why I was called a genius.
They were writing about my special report which was included as a bonus when they bought
The Pizza Book .
Pizza Tools You Need and How to Save a Ton of Money When You Buy Them
is available, only when you purchase The Pizza Book.
They were amazed. They were incredulous.
They both said this report will save them a lot of money.
One of them said the report solved her Christmas shopping problems.
The other thought I should sell the report as a "stand alone" product.
They said the report would not only save money on pizza tools, but on any cooking tool.

When you buy your copy of The Pizza Book. There are many bonuses included.
One of the bonuses is my special report:
Pizza Tools You Need and How to Save a Ton of Money When You Buy Them.
If you already purchased The Pizza Book but did not receive a copy of the report, please
email me at: webmaster@pizzatherapy.com
As you know, I am no genius. But I do know how to make pizza,
and save money on cooking and pizza tools.
Once you get The Pizza Book, you will, too!
Get The Pizza Book, right now!
##############################################################
We now have copies of:
Think and Grow Rich by Naploean Hill
available at pizzatherapy.com
You will not believe the price.
This is such a powerful, incredible book!
(I am now reading it, again.
You really need to read this book.)
Complete and unabridged, available at a fantastic price.
Download it, from pizzatherapy.com!
You will not find it for a lower price, anywhere!
Go here!

(Buy it, or borrow it.
This book may change your life!)
##############################################################
2. The Pizza Poem
Mike from London writes:
Hello to everyone at pizzatherapy.com,
love it all and keep it coming,
Wondered if you'd be interested in a contribution at all?

Came up with this poem in an idle moment of pizza-dreaming...

"Two trendy dough balls sitting in the line,
One called Calvin, one called Klein,
Along comes the pizza-man, glint in his eye,
And turned the trendy dough balls into tasty pizza pie!"

Multo grazie, arrivederci

My Response:
Thank you Mike! Keep those poems and emails coming!
3. Pizza: Our French Connection
Ian, from France, wrote and wanted to know about corn meal.
He had seen a reference to it in my pizza dough recipe. I answered his question.
I followed up with him recently.
Ian writes:
Thanks Albert
Corn flour is called after the French word for corn .. maize so corn flour is called Maizina. It was your reference to Corn MEAL that confused me!

My pizza's are going great and I have just turned 25 kilograms of tomatoes into my (frozen) sauce which should last me for a little while.

In a very heavy cast iron pot I put a big splash of Olive Oil and about three roughly chopped onions on a low heat until they are almost see through and then about 10 roughly cut tomatoes and about ten cloves of garlic and big rock salt and course ground pepper and about twenty leaves of basil finely chopped.
With the lid off on a low flame I leave it for about two hours stirring occasionally and then I put a thing with a fast rotating cutting knife to make it smooth and then with a lid just off let it bubble until its about right. I then put it another pot to cool down and put it in ice cube trays to freeze it and when frozen transfer to a freezer bag.
Works great.
Pass it on if you wish.

Best regards
Iain Gunther from Gers in SW France.
Home of Foie Gras and Armagnac!

##############################################################
Get The Pizza Book
Right Now!
Click Here
This would make a great gift!

Think and Grow Rich by Naploean Hill
##############################################################
4. Mushrooms: The Tradition Continues
As I was growing up in New England, Fall in the Grande household could only mean one thing: mushroom season. My dad, the son of an Italian immigrant, was a mushroom master. He learned the correct mushrooms to pick from his father. My dad was very particular about what kinds of mushrooms to pick. He would only gather certain varieties. If he was unsure of the mushroom, he would leave it alone.
As kids, we were always excited to accompany him on his journeys to "the woods". He would round us up in the morning and announce that this was the day we would be searching for our quarry: wild mushrooms.
As we got older, we would continue to go mushrooming with him. He had his favorite "secret spots", several hours from our home. The location was a closely guarded secret and we were instructed to tell no one where we went for mushrooms. This information was on a strictly need to know basis.
As he got older, it became harder and harder for him to navigate around in the woods, but this did not
diminish his joy of searching for mushrooms. Luckily, he was able to pass on his knowledge of mushrooms to my brothers, Tom and Steve.
Today, my brothers Tom and Steve, searched the "secret spots". They drove for hours in the countryside, looking for mushrooms. Their efforts were rewarded big time. They "killed 'em". Their mushroom baskets overflowed. They had joy in their hearts. My dad would have been very proud.
Thank-you my brothers, for keeping the mushroom tradition alive.
If you are able, cherish your mom and dad. Be kind to all of your relatives.
Hug them, while you are can.
Remember and value your traditions.
You will be glad you did.
##############################################################
If you shop at amazon.com,
please go through this link!
Amazing offers,
go to amazon.com
Cooking, Food and Wine from amazon.com
##############################################################
That's it for this issue of "Pizza News!"
Tell your friends to subscribe to Pizza News


Feel free to share "Pizza News"
with anyone you think may be interested!
"Pizza on Earth, Good Will to All!"
Sincerely,
Albert Grande, The Pizza Promoter
Email: webmaster@pizzatherapy.com
Subscribe to my newsletter
Pizza News for free
and I'll send you a copy of
The Mini Pizza Therapy Pizza Book
You must confirm your subscription.
I absolutely hate SPAM and will never share,
rent, or abuse your information in anyway!
Visit pizzatherapy.com at
http://pizzatherapy.com
Visit our other site:
grandepublishing.com
e-books, information and Internet resources!
grandepublishing.com
"Pizza on Earth, Good Will to All!"
Pizza News (ISSN: 1533-3795)
Copyright Grande Publishing 2005
~~~~~~~~~~~~~~~~~~~~~~~~~~~~~~~~~~~~~~~
Just released: New Catering Business Starter-Kit contains all the necessary
information you need to successfully launch and grow your own Catering Business.
http://www.startingacateringbusiness.com/swres/pizzathrpy.html
Click HERE!
~~~~~~~~~~~~~~~~~~~~~~~~~~~~~~~~~~~~~~~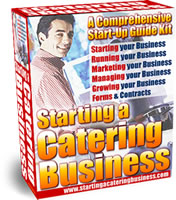 Home | History | Dough | Making Pizza | Italian Recipes | Tips | More Tips | Pizza News Archives | Pizza Business | Pizza Blog
Pizza Books | Tricks | Learning | Tools |Best Pizza | Pizza Poll | The Store | Free Stuff || pastatherapy.com Legends of Pizza: Volume 1
Cooking Articles, Non-Pizza Recipe Index here Visit the Legends of Pizza Links
Get a FREE copy of my Pizza Dough Recipe,
Sign up for Pizza News HERE